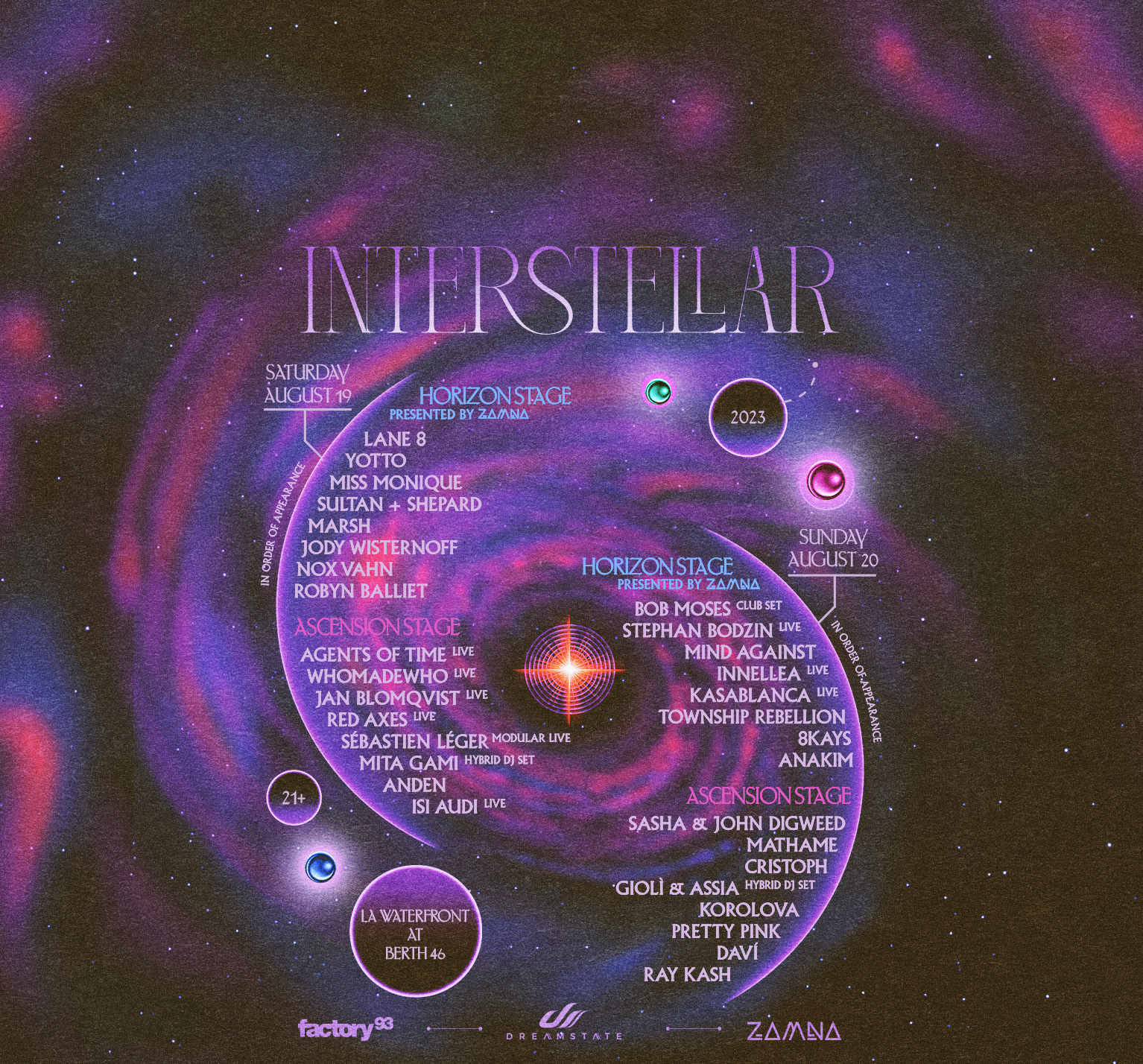 Update Regarding Inclement Weather:
We are deeply sorry to share that the cosmic forces haven't aligned in our favor for Interstellar this weekend. In light of the approaching Hurricane Hilary, local authorities have made the tough call that the weather conditions pose a significant risk to our festival grounds. Our priority, above all, is the safety and well-being of everyone involved – our cherished attendees, talented artists, and dedicated staff.
For those of you who hold tickets, please stay tuned for an email that will outline the next steps.
Our team has been working hard with anticipation to host the inaugural Interstellar Experience this weekend. While the outcome is undeniably disappointing, we want you to know that your support means the world to us. We're already looking ahead to the day when we can welcome you onto a different dance floor, one that's dry and ready to create unforgettable memories. Until then, take care and stay safe.
Venue
Welcome home, Stargazers. We've transformed the Berth 46 harbor into a cosmic expanse fit for free spirits. Allow your curiosity to roam freely throughout the corners of this otherworldly plane of existence, and free yourself as you dance to the rhythm of the ecstatic melodies floating through the air.
Travel
Through the Interstellar Experience you will find that space is not as far away as it seems. Allow us to transport you to the celestial realm, and choose from a variety of options as your means of entering the void above, such as hotels, parking, or rideshare.
Music
Do you hear that, Stargazer? The harmonious vibrations are calling you home to the place where all become one with the cosmos. Have a listen to what's in store as you journey with us to the heavens.
Event Information
It's normal to have questions about a crossing such as the one we will be guiding you through. We've prepared all the information you will need for this transformative experience, which you can view below.